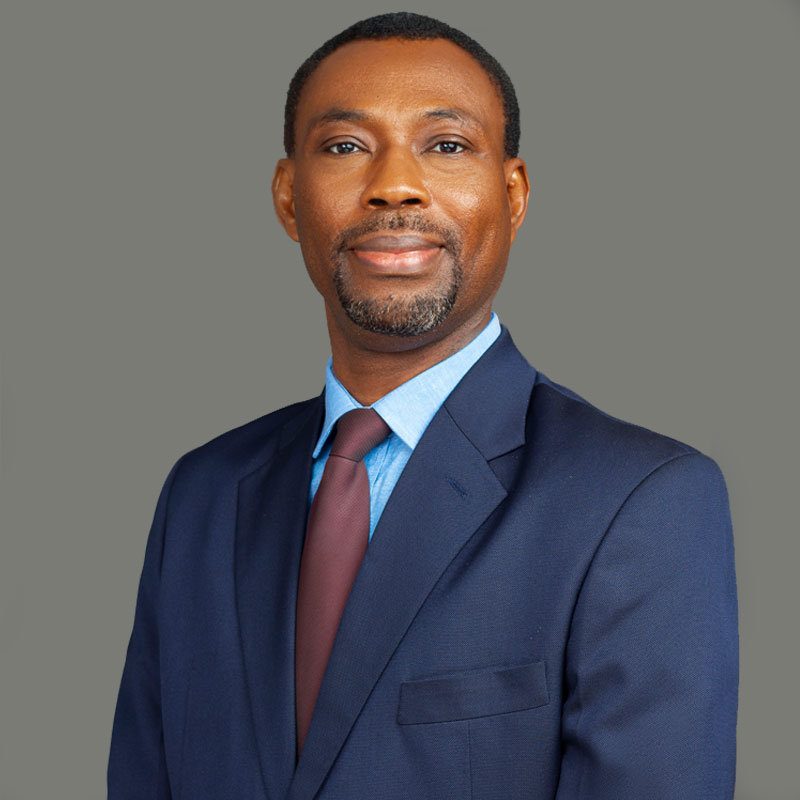 Adeyinka Aderemi
Adeyinka Aderemi is a Partner responsible for the Firm's Dispute Resolution Practice. An ardent litigator and arbitrator, Adeyinka has argued landmark cases before all courts and tribunals across Nigeria at first instance and appellate levels. He has vast experience in diverse civil and criminal matters with an extensive range of issues including banking, debt recovery, receivership and insolvency, real estate, contract, intellectual property, enforcement of foreign judgments and arbitral awards and taxation.
Adeyinka has represented various clients in several notable dispute resolution transactions which include:
An action at the Lagos State High Court to recover debt arising from a Vehicle and Asset Finance Facility as well as other overdraft facilities totaling over N1bn advanced to a company for the purchase of vehicles.
An action brought against the Federal Inland Revenue Service, in respect of an Income Tax liability imposed on the companies by the FIRS.
An action challenging the FIRS in the applicability of the Transfer Pricing Regulations to a group of companies.
Arbitral proceedings claim for the sum of N43m brought for the enforcement of a drilling contract, which was vitiated by force majeure.
MEMEBERSIP
Member, Business Recovery and Insolvency Practitioners Association of Nigeria
Fellow, Chartered Institute of Arbitrators (UK).
Member, International Centre for Commercial Arbitration.
EDUCATION
Nigerian Law School (BL)
Obafemi Awolowo University (LLB)
PUBLICATIONS
Co – author of the Nigerian chapter of Getting the Deal Through Publications:
Enforcement of Foreign Judgements
Tax Disputes and Litigation Review