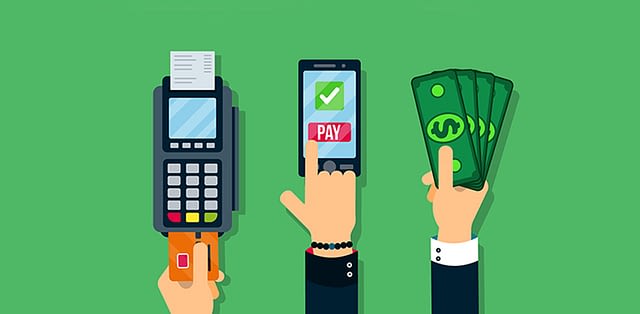 On 24 May 2021, the Central Bank of Nigeria ('CBN') issued a circular on the new license requirements for the Payment Systems in Nigeria(the 'Circular'). This is a follow up to its circular dated 9 December 2020issuedto all payment service providers, banks, and other financial institutions wherein the CBN created a new license categorization for the Nigerian payments system
The Circularstreamlines payment services into four broad categories setting out the permissible activities and minimum capital requirements for each category.These four categories of license are:1.Switching and Processing.
Mobile Money Operators ('MMOs')
Payment Solution Services ('PSSs') (PSSsmay hold any licence or a combination of Payment Solution Service Provider (PSSP), Payment Terminal Service Provider (PTSP)and Super Agents Licences)
Regulatory Sandbox2
The Circular focuses on the license requirements for switching and processing, mobile money operators, and payment solution services. This minimum capital requirement is required to be deposited into the designated CBN account paid following the submission of the application which is accompanied by an extensive list of documents stated in the Circular and are refundable once the license is issued. The capital requirements for each category are:S/N
License Category                                Minimum Share Capital Requirement 
Switching and Processing                –  N2billion
Mobile Money Operator                    – N2billion
Payment Solution Services (PSS)    – N250million
which is a combination of the following:
Payment Terminal Service Provider (PTSP) –N100million
Payment Solution Service Provider (PSSP) –N100million
Super-Agent
Under the PSScategory, an applicant may wish to take up all or any of the licenses. In addition, each applicant will be required to pay the non-refundable application fee of N100,000 and a licensing fee of N1,000,000 which is to be paid before the issuance of the final license.
The Circular is silent on the duration of each license and the modalities for renewal (if any). This is a departure from the previous regime where the term of a license was clearly stated. Other notable areas in the new policy regime in the Nigerian payments system for companies seeking to obtain licenses from the CBN included:
Only MMOs are permitted to hold customer funds. Companies with licenses within any of the other categories are not permitted to hold customer funds.
Companies seeking to combine activities under the Switching and MMO categories are only permitted to operate under a holding company structure such that the activities of the subsidiary entities are clearly delineated to prevent commingling.
All licensed payment service providers in any of the categories covered by this framework holding or seeking any other CBN issued licenses are required to obtain a no-objection from the Payments System Management Department of the CBN.
Therequirement that the object clauses in the memorandum and articles of association of Payment Service Providers must be restricted to only the permissible activities under their licensing authorizations.
Collaborations between licensed payment companies, banks, and other financial institutions in respect of products and services are now subject to CBN's prior approval.
All new licensing requests including those with approvals-in-principle are to comply with the new requirements immediately. Companies with existing licenses are required to comply with the new licensing requirements no later than the end of June 2021.
All payment service providers and stakeholders in the payments system are required to ensure strict compliance with these requirements and all other payments system regulations.
Conclusion
The Circular harmonizes the various activities of payment system companies in Nigeria and the licensing requirements, for proper regulation and to ensure a credible payments system. However, the minimum capitalization required and the requirement to deposit such funds in escrow with the CBNthroughout the license approval process continues to pose a challenge for companies or interested parties looking to invest in the sector. The lack of a definite processing timeline or deemed approval has also made the process more onerous as it can take up to 18monthsor more to conclude the process.
Disclaimer
SSKÖHN NOTES is a resource of the law firm STREAMSOWERS & KÖHN deployed for general information and does not constitute legal advice neither is it a substitute for obtaining legal advice from a legal practitioner.