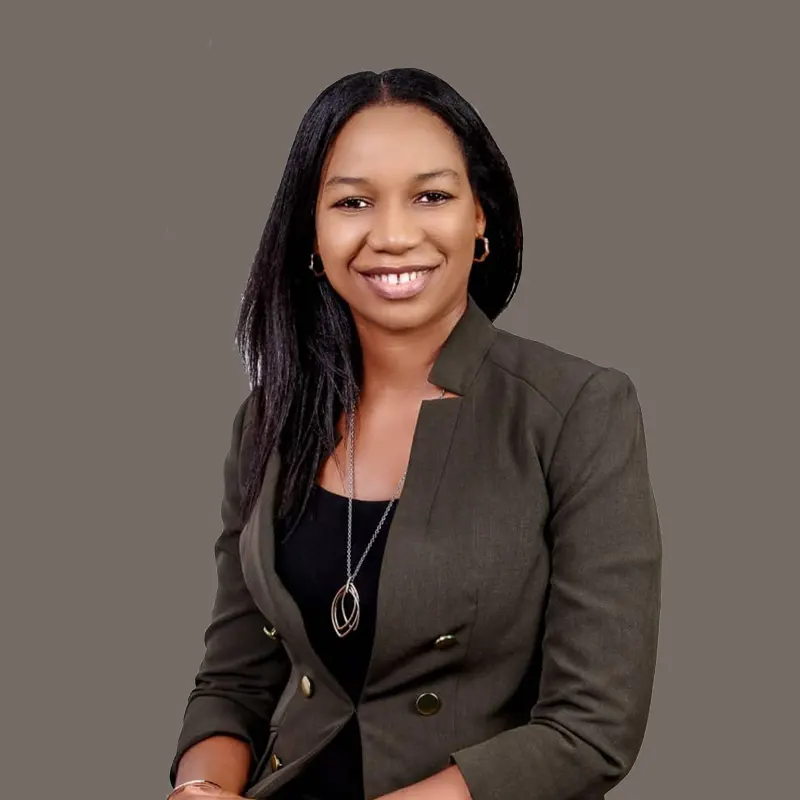 Eberechi May Okoh
Eberechi May Okoh is a member of the Firm's Corporate Commercial Group. She heads the Port Harcourt Branch office and the Firm's tax practice. She has extensive experience in taxation, energy law, intellectual property rights, conveyancing, immigration, probate, and private equity financing. Over the years, Eberechi has advised several multinational companies on taxation, foreign investment regulations, private equity funds, offshore incorporations, general alien participation, intellectual property rights and regulatory compliance. She has also advised state governments in the south on legislative drafting and advocacy.
Eberechi has acted on several teams in high ticket transactions including:
The transfer of an oil asset debt valued at $85,000,000 to a contract party and the most suitable structure for tax purposes.
The N213 billion Nigerian Electricity Market Stabilization Facility, an intervention fund established to resolve liquidity issues in the Nigerian Electricity Supply Industry by settling outstanding legacy gas debts among other measures.
The recovery of $20,538,606 over a failed contract for services aboard an oil vessel.
General advisory to Facebook (Nigeria) over local taxes and the application of capital gains tax and stamp duties to IP contracts.
MEMBERSHIPS
International Bar Association
Nigerian Bar Association
Chartered Institute of Arbitrators, UK (Nigeria Branch)
Chartered Institute of Taxation, Nigeria
 EDUCATION
University of South Wales (LLM)
Nigerian Law School (BL)
University of Nigeria (LLB)
 PUBLICATIONS
Co-author on the Nigerian Chapter on Tax Disputes and Litigation Review 2023 published by The Law Reviews
Co-author on the Nigerian Chapter on 'Private Equity Transactions-Nigeria' Getting the Deal Through 2023 published by Law Business Research, UK
Co-author on the Nigerian Chapter on 'Aviation Finance and Leasing-Nigeria' Getting the Deal Through 2023 published by Law Business Research, UK
Author: Dynamics of Aviation Taxes in Nigeria (2023)
Author: Tax Liabilities on Capital Gains in Nigeria and Outlook for 2023 (2023)
Author: Cryptocurrencies, Taxation and Nigeria (2022)